As academic scholar one is used to grow into existing institutions and learn how to use them. Study programmes, doctoral explorations and academic institutions such as journals, professional associations or universities are just a few examples of these institutions.
As my knowledge of academic economics grew, it became clear to me that I would not be able to pursue my motivations in the majority of its established institutions. Instead of leaving the field for good, I have ever since been working together with others to build institutions for new economic thought and action. Chronologically, this journey starts at the bottom of this page.
Facing the climate and biodiversity crises, rampant social injustice and the lack of political imaginaries, Economists 4 Future emerged out of the Network for Pluralist Economics in 2019, providing visions for a sustainable economy as well as future-fit economics.

The publication of a call for an overdue teaching reform in the face of the COVID19 pandemic was the starting point for the German-speaking group to which I contribute ever since. Here I participate in its external communication as well as its institutional consolidation.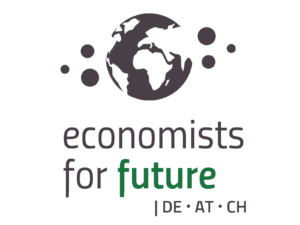 Cusanus University for Social Design
In the midst of the search for a suitable Master's programme, I was invited by Silja Graupe and others, together with fellow students, to give future-fit economic education a completely new academic space.
Since 2013, I have contributed to the founding, development and establishment of Cusanus University for Social Design  in various roles: as a student, student assistant, research assistant and doctoral candidate.
In addition to the numerous economics-related learning processes that I have been able to gain during my studies and through my involvement in a diverse yet united research community, I have been able to gain invaluable experience with regard to the possibilities and limits of institutionalising new economic education.
Today, Cusanus University is one of the rare institutional exceptions where new economic content is combined and practised with new economic forms.

Plurale Ökonomik Bayreuth
After conducting a self-organised lecture series on neoliberalism, I founded the Working Group on Pluralist Economics together with fellow students in the summer term of 2012 at the University of Bayreuth. In the following semester, we held another lecture series that proofed to develop a model character. As Pluralist Economists Bayreuth, the initiative is still valid today and contributes significantly to the improvement of Bayreuth's economics studies and its orientation towards current issues.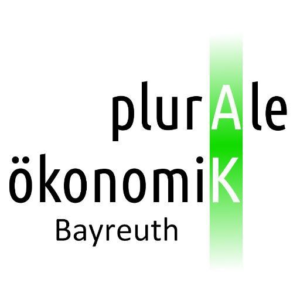 Association for socioeconomic education and research
Not only the contents but also the forms of current economic education are in urgent need of reform.  The Association for socioeconomic education and research (ASEER) is committed to an integrated improvement of economic education in schools and universities. I have contributed to ASEER as a member, for example as co-initiator and co-speaker of the section 'Socioeconomic higher education'.
Furthermore I have contibuted to ASEER's Springer VS series on several occasions.

Netzwerk Plurale Ökonomik
A growing student movement for the reform of economic education led to a first convergence meeting of working groups from all over Germany in the summer of 2012. In addition to the redaction of an Open Letter, the First Pluralist Supplementary Event to the Annual Conference of the Verein für Socialpolitik (VfS) was initiated there, which I was in charge of organising together with Christoph Freydorf, Theresa Steffestun and Helge Peukert.

At the subsequent general meeting of the AK Real World Economics in January 2013, students and young researchers decided to found the Network for Pluralistic Economics, of which I was a board member from 2013 to 2014. I was also involved in the conception of the PluraloWatch campaign.

Since then, the network has established itself as a central change agent of economic education and research in the German-speaking world through the voluntary and increasingly funded commitment of numerous students. Furthermore, it is an important pillar of the international networking of student groups.